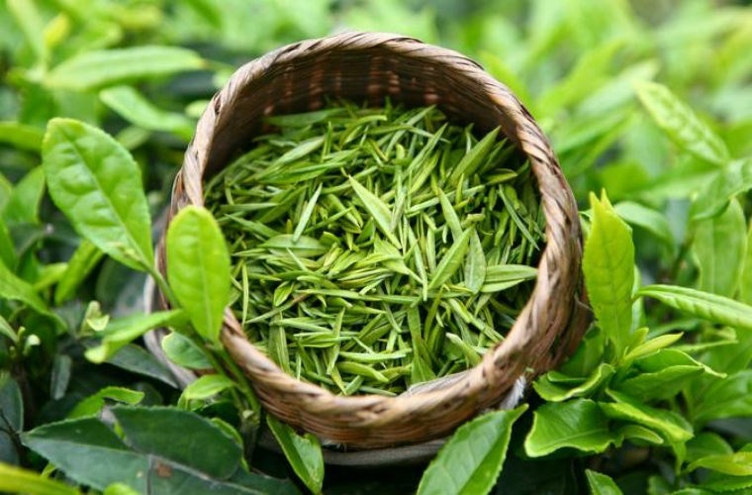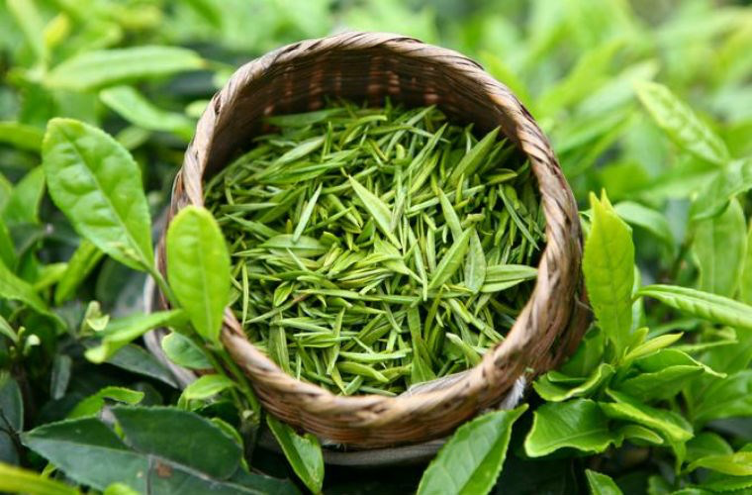 Chinese Green Tea and Your Health
Green tea is the most popular beverage in China and is increasing in popularity around the world. It is made from leaves of the tea tree (Camellia sinensis) that are steamed or roasted shortly after harvesting to inactivate enzymes, preventing oxidative fermentation, then pressed and finally dried.
Many health practitioners recognise the health benefits of drinking green tea and recommend its consumption to their patients. Similarly, as they did in ancient times, traditional Chinese medicine doctors continue to use green tea as a herb for certain conditions.
Green tea is considered both a food and a natural medicine. While many of us believe drinking green tea is beneficial for health, you might be surprised at what this humble tea can really do for you.
History and culture of green tea
Green tea has been consumed in China for at least 2,000 years. It's one of the seven ingredients once considered essential for daily life in ancient China, together with firewood, rice, cooking oil, salt, soya sauce and vinegar.
Green tea is not only used as a beverage. In ancient China green tea was also used to clear the mouth, gum and teeth after meals. Ancient Chinese films and books show that green tea was very popular in wealthy families, and often consumed after eating. These films would show the housekeeper bringing the mother and father warm green tea to clean their mouth. They would rinse a few times and spit it out. Then, the remaining tea was drunk to help cleanse their body after a meal.
During the Tang Dynasty the green tea market was thriving and the emperor had defined many regulations for buying and selling tea. Since the 17th century, China has been the world's 'home town' of tea. Nowadays green tea is grown and produced in several other countries as well.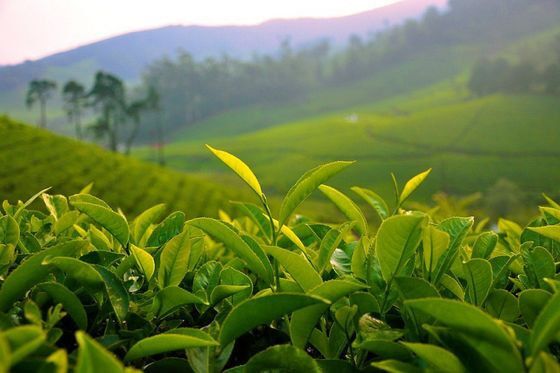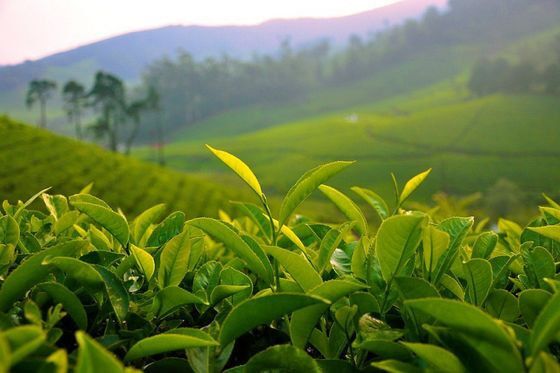 Health benefits of green tea
To date, various potential health benefits of green tea have been scientifically studied including anti-inflammatory, antibacterial, neuroprotective, and cholesterol-lowering effects, which may have an impact on cancer and heart disease risk (Abe & Inoue, 2020). The following health benefits are based on the traditional Chinese medicine understanding of green tea.
Helps to clear Liver Heat and relax the body
Chinese medicine theory states that unflavoured green tea, which is bitter and sweet in taste, has cooling characteristics. As recorded in the Chinese diet therapy textbook of Food and Nutrition, green tea can clear the mind, increase alertness, improve mood and relax your liver, thereby reducing stress. A cup of tea with breakfast or lunch, can improve memory, increase energy and balance emotions for the whole day.
Helps to clear Heat and Toxins from the digestive system and helps bowel movements
Green tea can help to clear food in your digestive system and reduces cholesterol. If you've eaten a heavy, rich meal, drink a cup or two of green tea afterwards, to help your body digest oils. Green tea can also be of benefit if you are passing pungent wind, have bad breath, ulcers in the mouth and constipation. These symptoms indicate stagnant toxins or heat in the Large Intestine.
Helps to clear toxins from the body
Daily consumption of green tea can help to flush everyday chemicals such as pollution, alcohol and artificial food additives, from your body.
Helps to clear summer heat
During summer months, we often feel thirsty, have dry skin, get headaches and may experience constipation. These are symptoms associated with too much heat in the body. However, green tea can help cool the body during hot and dry seasons, so it makes sense to add it to your daily diet in summer.
In China, iced green tea or chrysanthemum green tea is a popular drink in summer. You can make this refreshing drink at home simply by refrigerating green tea and adding dried chrysanthemum flowers. You can sweeten the tea by adding a bit of ice sugar, which also has cooling properties. However, avoid using sugar if you have diabetes.
Green tea boosts the immune system
Traditional Chinese medical theory has recommended consuming green tea to prevent disease for over 2,000 years. One of its many benefits is that it clears toxins. And when you reduce toxins in your body, you reduce your risk of disease.
With medical studies confirming that green tea is rich in antioxidants, Chinese medicine and modern science both agree it is beneficial for a healthy immune system.
To increase the immune strengthening properties further, and to increase longevity, try adding one teaspoon of goji berries to the tea. In China, many older people drink this combination.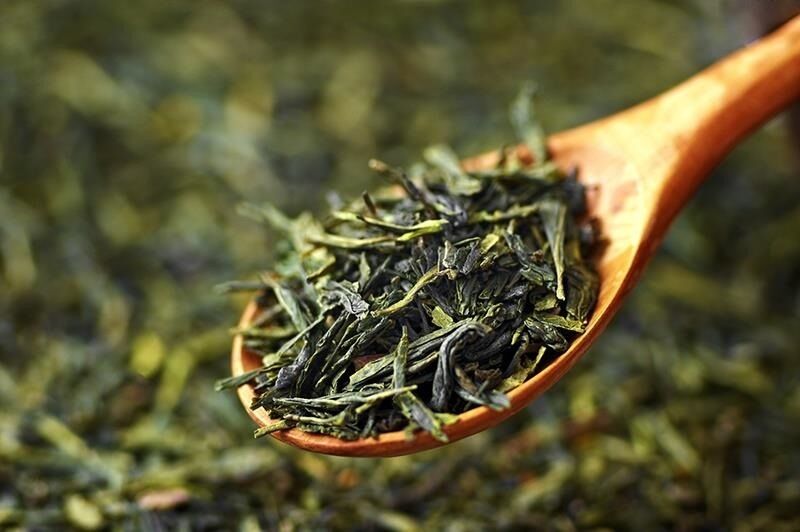 How to choose green tea
There are various types of green teas from China and other places throughout the world. In the Chinese market, the following green teas are popular: Bi Luo Chun, Long Jing and Tie Guan Yin.
We suggest that before you buy green tea, you can usually visit a quality tea shop to see which one you like. Traditionally, Chinese people are very fussy about their tea and prefer to drink fresh seasonally-picked green tea leaves.
Precautions
While green tea is highly beneficial for overall health, it may not be suitable for everyone, so please keep the following precautions in mind.
Natural green tea contains caffeine. It is best to avoid drinking it in the late afternoon or evening, as it can affect sleep.
Children under 12 are advised not to drink strong green tea. They can try mild green tea or avoid it altogether.
If you are unsure of whether you should drink green tea for your individual health condition, please contact your experienced Chinese medicine practitioner or health professional.
Food as medicine (A disclaimer)
Our "food as medicine" articles share knowledge about health foods in the context of traditional Chinese medicine diet therapy and practices often dating back thousands of years. We also support this knowledge with references to published scientific research. Please keep in mind that scientific research into the health benefits of foods is still emerging and human research is limited.
Consuming a wide variety of natural foods as part of a balanced diet is most beneficial for health, however, we don't advise using food alone to treat diseases. Please consult with your doctor or health professional about which foods are suitable for your body or health issues.
What Does The Research Say?
The following insights are obtained from scientific studies, systematic reviews and analysis of clinical trials investigating the efficacy of Green Tea.
Contact Us Clinic & Appointment Enquiries
---
Trusted name in traditional Chinese medicine since 1992
Caring and experienced team in Perth and Melbourne
Professional and friendly response to your questions
---